May's Management Committee Update Published
30-5-2018 15:23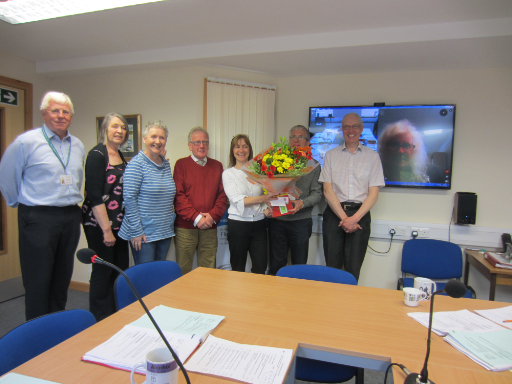 Latest Management Committee Update
To demonstrate the Association's commitment to openness and the range of information that should be readily available to tenants, customers, stakeholders and the wider public we will be publishing brief updates following our Management Committee meetings.

These updates will contain details of decisions made and information reports received by Management Committee.

At May's meeting,flowers were presented to retiring, long-serving staff member, Christine Flett.

Related link: May 2018 Management Committee Update