SSE ANNOUNCES PRICE HIKE FOR PREPAYMENT ELECTRICITY CUSTOMERS
19-4-2018 11:18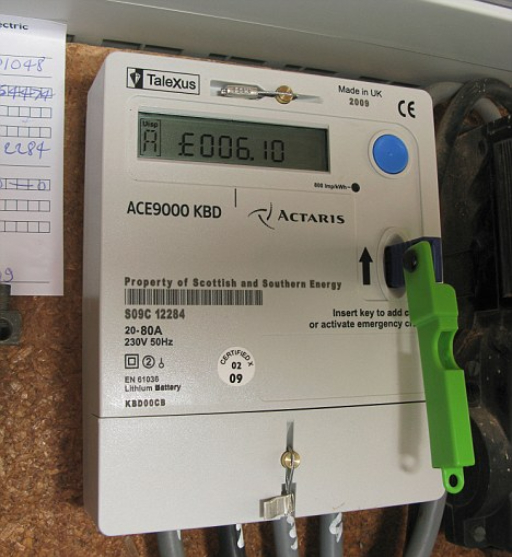 Energy supplier SSE has announced a price hike for electricity customers who use prepayment meters, with increases coming in on Friday, 11 May.
SSE – also known as Scottish Hydro - has blamed their decision to increase the unit rates and standing charges on an increase in the cost of supplying electricity.
As an example of the price hike, prepayment customers on SSE's Standard THTC Pay As You Go tariff will see their standing charge per day go up by over 3p, from 28.9p to 32.03p, and their standard unit price increase by 1.38p, from 17.18p to 18.56p. The heating control units will stay at 9.81p per unit. SSE's estimated annual increase is £54.04, although this will depend on usage levels for individual customers.
The new prices will be applied to meters on Friday 11 May. Smart prepayment meters will automatically be updated on that date, so customers don't need to do anything. Customers with a non-smart meter – most if not all SSE customers in Orkney – will see the increased prices displayed on their meters once they have topped up on or after Friday 11 May. The old prices will be displayed until customers do this, so SSE say it is important to top up as soon as possible on or after Friday 11 May, even if it's just by one pound.
Although prepayment meter tariffs have been capped by the energy regulator Ofgem since 1 April 2017, these prices are reviewed every six months. The cap that starts on Friday 11 May will continue until the end of September 2018, when it will be reviewed again by Ofgem. After that, the cap will be reviewed every six months until December 2020.
SSE say they will be writing to all affected customers to let them know about the updated prices. They have also pledged to outline the support available for any customers concerned about the change.
If SSE customers have any questions they should contact SSE's customer service team on 0345 026 7039.
There is no change at this time for customers with credit meters on fixed tariffs or those who don't receive the Warm Home Discount.

Any Orkney Housing Association Ltd tenants needing further advice or help with their electricity costs can contact Robert Leslie, Energy Officer, on 875253 Ext. 404, by email at robert.leslie@ohal.org.uk or by calling in past the office at 39a Victoria Street, Kirkwall.